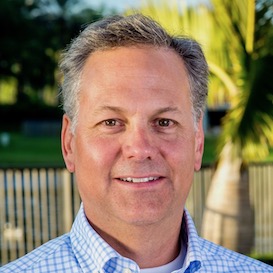 About Marc Spritzer and Revenue Growth Group
---
Marc is founder and manager of Revenue Growth Group (RGG), a sales and sales management consulting firm working with clients to build relationships and accelerate results. As an experienced executive, Marc understands that sales don't just happen (well at least most of the time), they happen with a dedicated, repeatable intentional process, appropriate KPIs and management oversight.
Marc has managed teams, grown assets by over $800 million, and revenue by over 2,500% in previous roles. Using this experience, Marc and RGG will focus on revenue generating aspects of businesses from demand generation, pipeline management, to on-boarding and retaining clients. Companies RGG is typically engaged with range in size from between $750K and $10 million in revenue.
RGG acts as the company's VP of Sales/Chief Revenue Officer on a fractional basis, working with the leadership/executive team to drive strategy, culture, growth and success.
Marc is a city builder, dedicated to making connections and fostering quality relationships. Marc currently sits on one non-profit board, is the past investment committee chair of a $50M foundation (Allied Jewish Federation-CO) is an active member of two finance committees (Downtown Denver Partnership, Mi Casa Resource Center), and was a co-founder, former board and an executive committee member of CAMA.
Specialties: Making connections and understanding how to utilize partners, vendors and service providers. Broad based business acumen across industries, sales and marketing, strategic problem solving, team leadership, board service, and business growth.
Get Started!